Free Resources from  Beach Babe Stock
to help you uplevel your brand & business today
TAKE OUR En-tree-preneur QUIZ!
This is a fun personality quiz for entrepreneurs, I hope you enjoy it!
Lifestyle Stock Photo Bundle
20 free images to get you started with your online business branding and
30 Days of Content
Your complete pack of visual content for the next 30 days ready to download right now.
DISCLAIMER:  This page contains some affiliate links. What this means is that I earn can earn a percentage for referring you to the products / people / and tools that I love.  I only ever link to things & people I truly love, trust & am 100% behind (paid or free). And if you do click through & choose to buy there's never an extra cost to you.
My favourite business tools
What I use & love in my business
Divi
My favourite web development tool. Build powerful, stunning sites (like this one) with Divi.
Tally
For collecting feedback from members,  creating surveys and even my quiz is created with Tally, I LOVE this tool so much.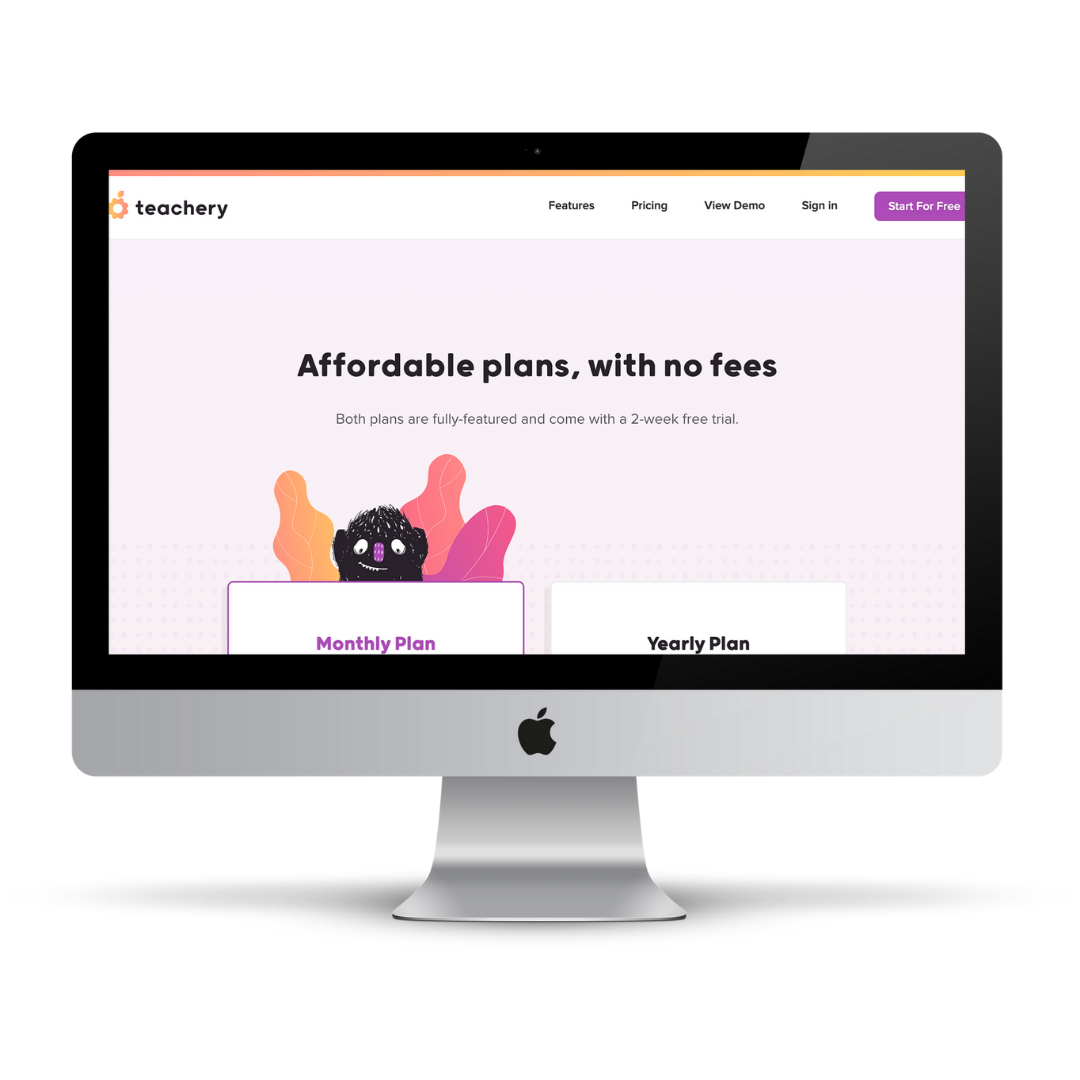 Teachery
The most flexible (and fun) course platform you can find… design your online course to look and feel exactly how you want it to.
Notion
Once I found and tried Notion, all the other project management apps I'd tried just couldn't compare. Because it's so diverse (think blank page ready for you to set up and format in a way that works perfectly for your brain, and the project you need to systemise) I know I'll never get bored of it and be able to use it for everything – business and life organisation!
Namecheap
I found Namecheap several years ago after being frustrated with GoDaddy's (lack of) customer service at the time, and I've used and LOVED NameCheap since. Their 24/7 chat support is essential for us, in our GMT+7 timezone. All my domains, hosting and SSL Certificates are from NameCheap.
Tailwind Communities
I love using Tailwind and it's Communities feature to grow and engage on Pinterest. I've created a community for sharing free and low-priced digital offers. If you'd like to join our Tailwind Community, click the link below and you'll get a Free Month of Tailwind Plus if you're new to Tailwind as well.
Tidio
Tidio is what I use for my little wesite chat box in the bottom right-hand corner. It let's me pick up any customer questions, shows visitors in real-time (my fave feature) and connects to all your other messaging platforms like FB messenger and Instagram so you can keep all your communication in one place.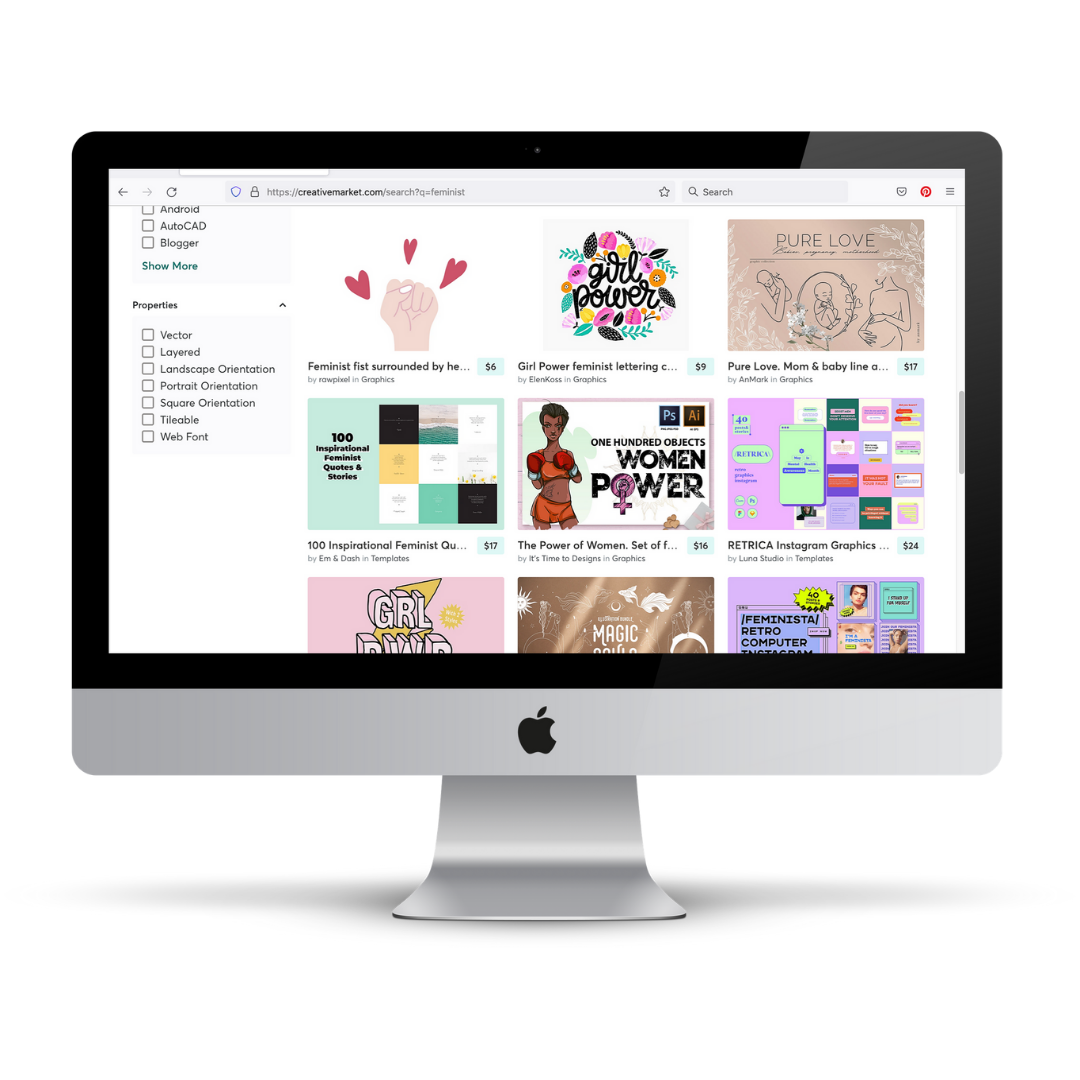 My go-to place for gorgeous fonts and other cool business assets. If you like my BBS logo font, or the header font used throughout this website I've got them save in this link for you.
MailerLite
I've used and love MailerLite for 5+ years now. You can create stunning, powerful emails, landing pages, and forms if you don't want to create them on your site. Free for your first 1K subscribers. ✌️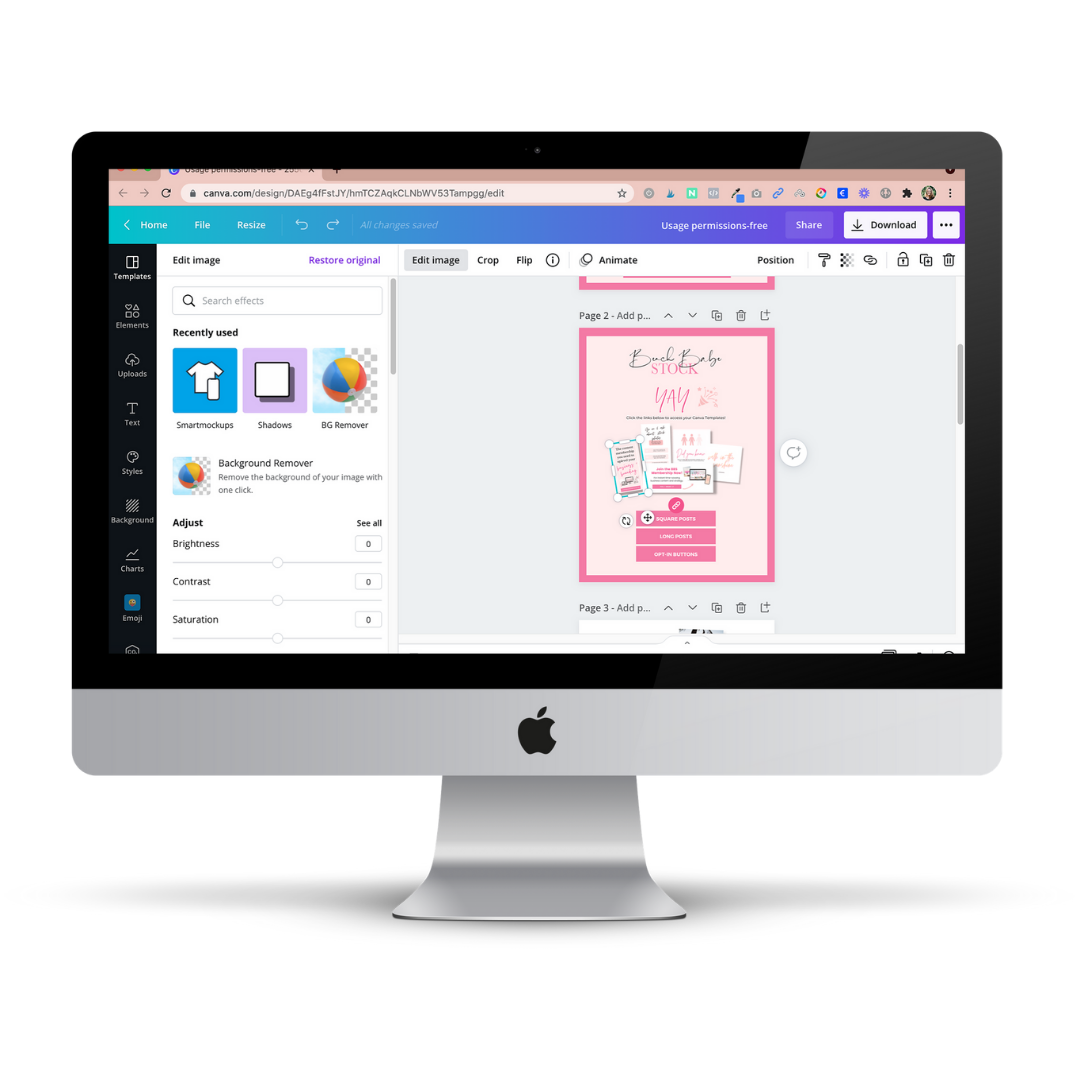 Canva
Design everything, online, for free!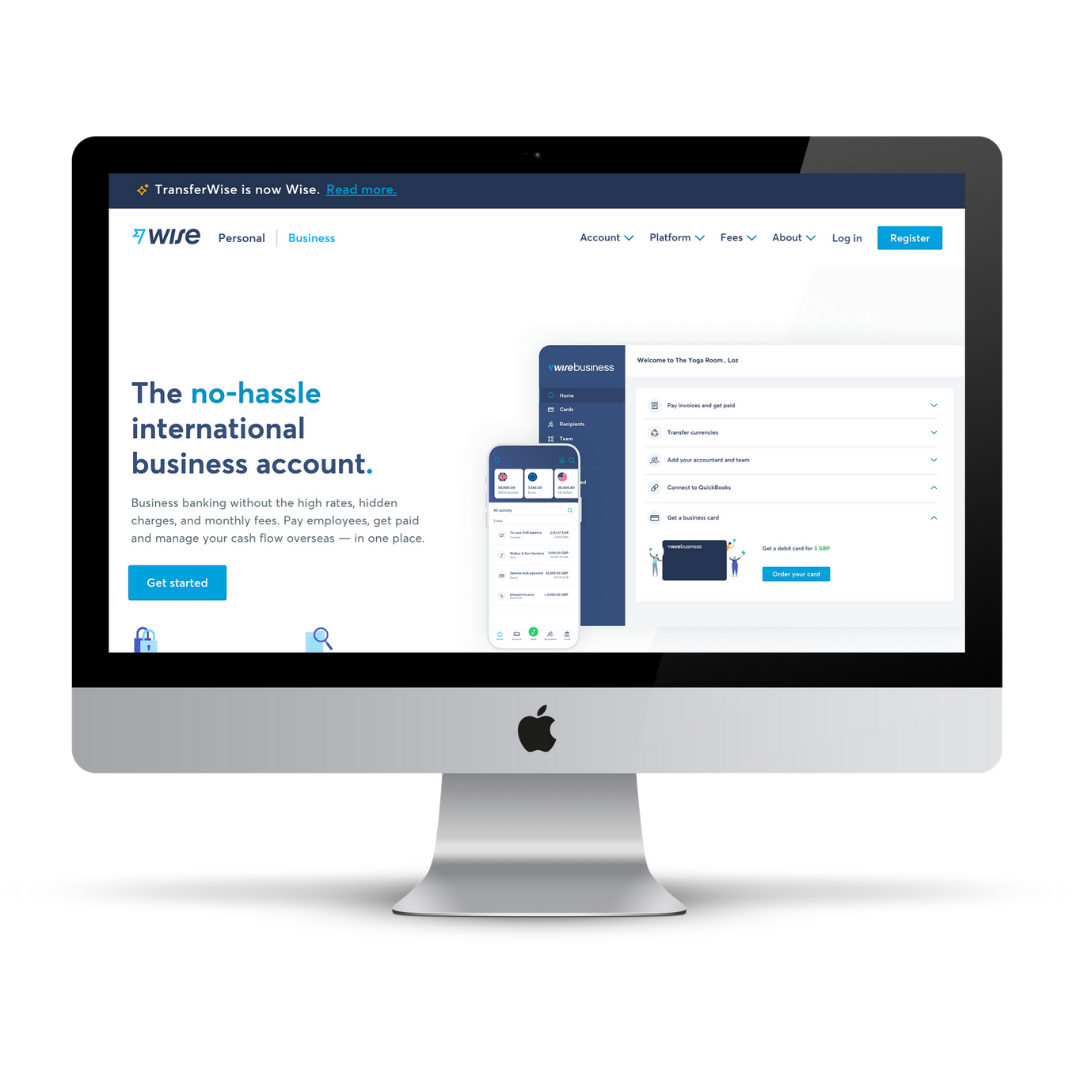 Wise
Wise (formally TransferWise) is my go-to for fast and cheap international transfers, and now they have accounts, and cards and I love all of those services as well and use them to help keep track of my attempt at profit first accounting.
My favourite business people & products
These are the people / products I've purchased or know, trust + love enough to recommend to you!
WAIM Unlimited
If yoread more about my personal experience with WAIM, I've written a whole post about how I use my WAIM membership to support my business and personal growth journey.  
The Email Marketing Membership
Liz Wilcox (email + copy guru) created this awesome Email Marketing Membership – which I'm a part of – and I seriously believe it's the best $9 you'll spend for your business.
Credit to Your Business
Elizabeth Buckley-Goddard created this *genius* $9 training on creating a "credit" for your business that'll bring customers back for more and more of your offers, so they can spend their credit!
Wizard For A Day
Zoe is a genius when it comes to affiliate marketing and tech, if you've been struggling to set your affiliate program up, you can book Zoe for a full day or half day to get this done for you.
Salesy AF
If you're in need of help when it comes to making sales, there's no one better to go to than Sandra.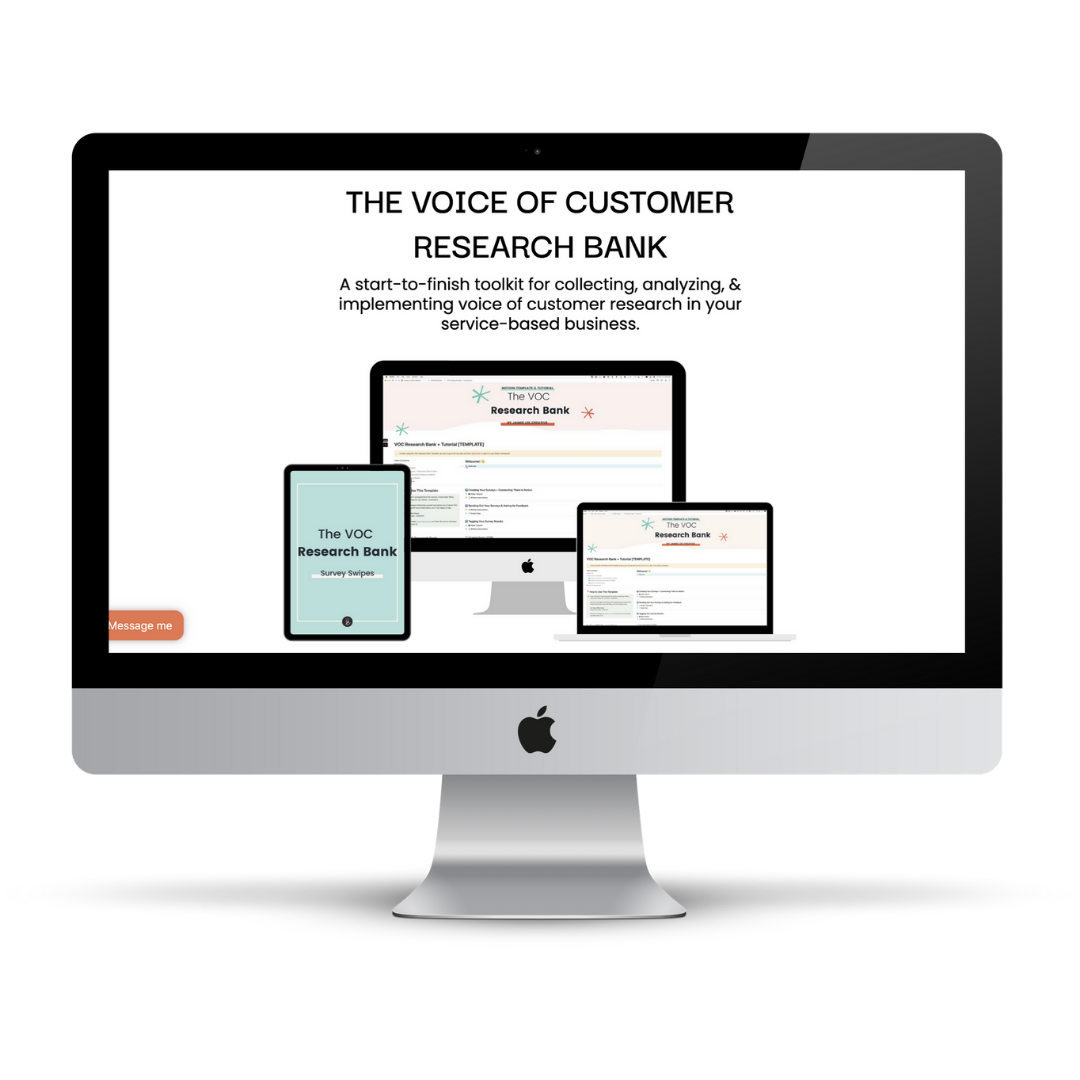 VOC Research Bank
Everything you'll need for that early stage of creating a new offer when it comes to your doing and gathering your voice of customer research.